WELCOME TO ADDA YOGA
awakening to self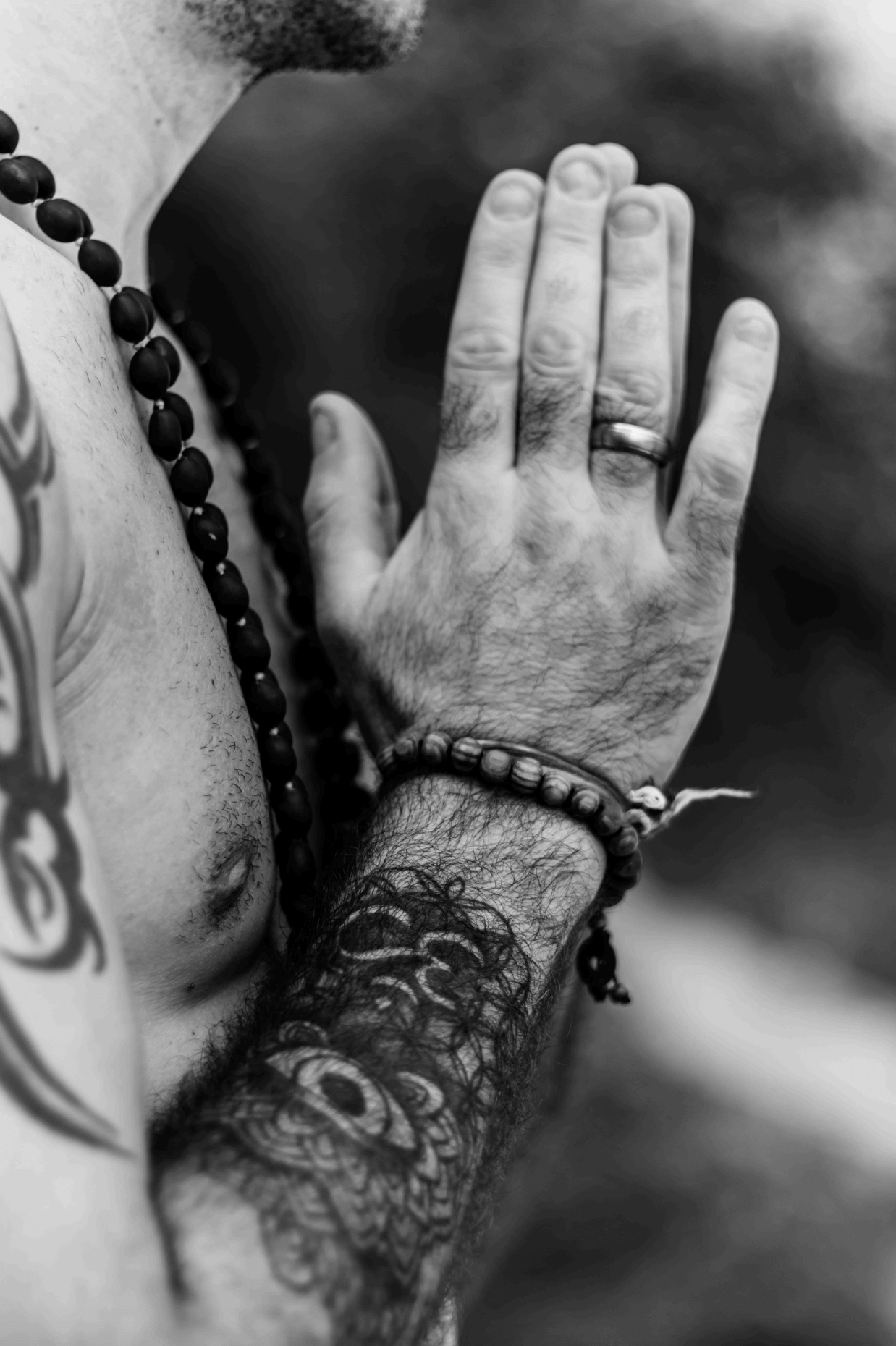 "Yoga is the journey of the self,
through the self, to the self."
"The Bhagavad Gita"

"There is only one corner of the universe you can be certain of improving: Your own self"
"Aldous Huxley"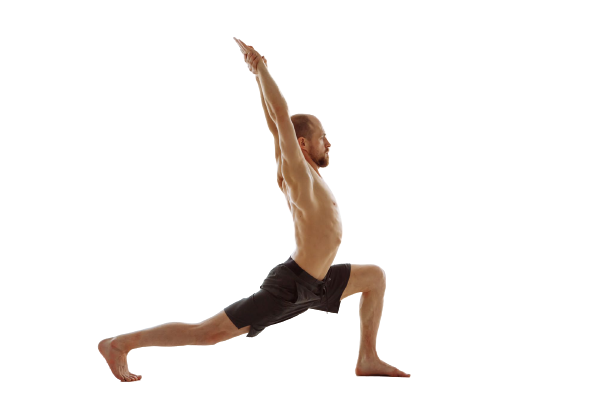 Niṣṭha dr ̥tiḥ satyaṁ.
"Dedication, steadfastness, and Truth"
Your Yoga Community in Bali
We offer affordable Yoga classes in our Yoga Studio in Canggu, Bali
We aimed We aimed to guide through their journey a new wave of spiritual people from all over the world, healthy focus individuals, yogis from all levels, or simply life explorers. ADDA YOGA is the premier provider of the best yoga classes in Canggu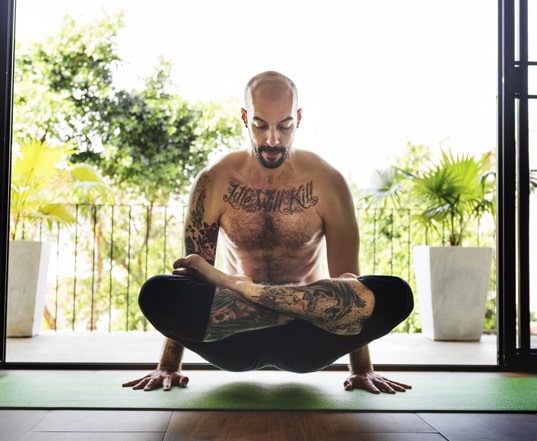 A Place To
Learn
Practice
Be yourself
Be happy
Welcome to
ADDA YOGA BALI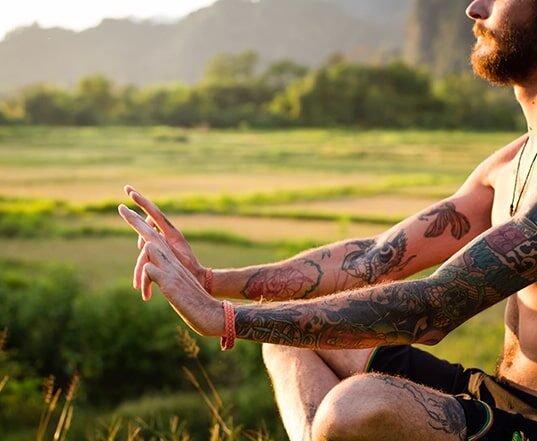 Bali Yoga

Classes Style

We provide a vigorous, powerful, and challenging modern asana practice, mainly based on dynamic Hatha and power vinyasa flow. We have a wide range of different classes style going from Hatha, slow flow Hatha, yin yoga, or technical asana focused classes

We are here to help you grow and guide you through this magical yoga journey in Bali, Canggu.
ADDA YOGA BALI – A PREMIER YOGA TRAINING PROVIDER
A place to explore your limit and go deeper towards your well-being with supportive and qualified teachers who focus on asanas, breathing, mind exploring, and meditation in a very fun and mesmerizing atmosphere. Join our 200HR(YTT) and 300HR(YTT) advanced Yoga teacher training program.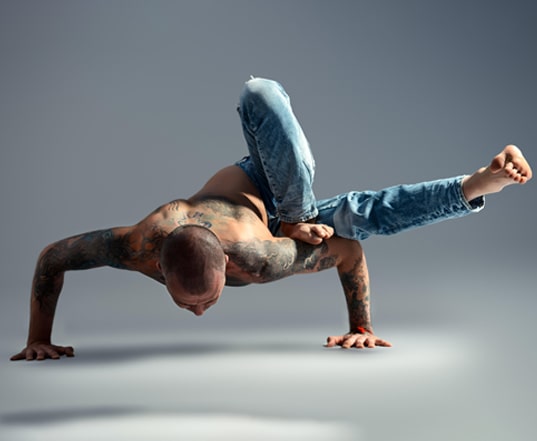 Welcome to ADDA YOGA. Located in Canggu, Seminyak we created an amazing space for wellbeing, personal development, mind balance and body power…
Inner

Power Best Yoga Studio In Bali
We believe in the power of music as healing tool, energy frequency and love gathering instrument. Hence our studio is gear with a qualitative and powerful sound system. All our teachers have a mic for a better verbal cueing and a better adjustment experience with their students.
Yoga studio Bali Canggu , connecting humans
Meditation practice, Spirituality Hub, Consciousness
Mind body empowerment
Come and move with us .
Share it to the external world !
Tag us on your post and stories on Instagram @addayogacanggu . We love to share your photo to our community.
Why

join ADDA YOGA in Bali?
ADDA YOGA is the best yoga studio in Bali. Our background, Yogic path, and skills allow us to deliver the best yoga in Canggu and a wellness experience to our community in a humble, professional and respectful environment.
We want to stand out from the crowd and give you the best practice possible, with a focus on yourself, your development, and your inner work.
We have designed meditation yoga classes in Seminyak and Canggu Berawa for every person and body, focusing on learning and goals achievements.
Our teachers, coming from all over the world, aimed to deliver safe Asana classes with an accurate understanding of your boundaries. We even offer Taylor-made private Yoga lessons for your needs, following your target goals and developmental milestones. So, if you are looking for outstanding yoga teaching in Bali and Canggu, come and join us.
Vinyasa Yoga Classes Canggu Berawa
We have a wide range of yoga asana classes, going from different lineages, ways of teaching, speed, or movement. One of our main types of practice is Vinyasa Yoga, a more flowing type of yoga, with sequences linked together and a solid connection to breath and postures. Our Vinyasa yoga classes will challenge your flexibility, strength, and balance and leave you fulfilled and stronger.
Yoga and Meditation Studio Bali
If you are looking to deepen your practice and explore various parts of the science of Yoga, we have built some private classes, events, and workshops not only based on the physical practice but meditation, philosophy, self-exploration, and mindfulness. If you are looking for a great yoga and meditation studio in Canggu and Seminyak, come and visit us!
ADDA YOGA Canggu Seminyak in Bali has created some yoga retreats, with some deep immersion on this stunning Island, including a beautiful yoga practice, various activities, and excellent healthy food. Bali's health and wellness retreat will leave you grounded, focused and strengthen your mind-body balance for a better daily life.
We provide yoga teacher training in Bali; with experienced and passionate teachers, we aim to train high-class students to transform into yoga instructors. Our syllabus and course structure are second to none, and every student will be trained thoroughly to become a dedicated and skillful yoga teacher.
Our events spanned from spiritual retreats in Bali to any personal growth experience from Yogic or tantric philosophy or any worldwide native culture. We aimed to guide people toward their spiritual and self-growth paths.
ADDA YOGA, YOUR YOGA CANGGU STUDIO IN BALI
When you are in holiday as a Yogi , there is no better place than Bali.
We are all looking for the best yoga studios and the best yoga classes to enhance our Yoga practice. On the beautiful island of the gods you can practice in an open-air studio close to the rice fields and you can find some of the best places in the world .
This beautiful island is the perfect place for Yoga enthusiasts to go deeper in your spiritual practices with Yoga sessions, meditation classes  to work on your inner peace in a tranquil setting with amazing Yoga teachers.
At
ADDA YOGA
, located in the heart of Canggu, close to the Indian Ocean,  we have daily yoga classes, with different yoga styles, including hatha yoga, vinyasa flow, aerial yoga, restorative Yoga, Ashtanga Yoga, power yoga,
The right place to experiment.
We are creating a community hub, and hopefully a great place , with daily classes for all skills levels, private sessions ( or private classes ) , some of the best yoga retreats with an holistic approach in our 
wellness center.
In our Canggu yoga studio our variety of classes make the difference as we don't have only Vinyasa Yoga, but any style to discover on our daily schedule for your personal growth or your spiritual growth . This includes different classes for your meditation practice too . Another good reason to visit us .
If you are a regular Yoga practitioner and want to dive deeply in the philosophy of yoga we have regular workshops, with some master class teaching . A great way to have fun and learn.
Dive into the local culture and come and make new friends !
Thanks