Ecstatic Dance Bali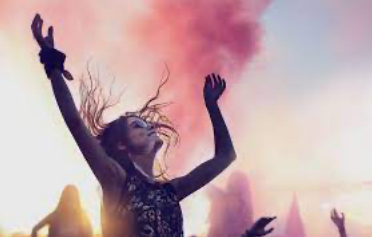 Ecstatic dancing is a type of movement in which individuals dance together consciously. There will be a live DJ and a facilitator who will hold the space for the Dance in most locations.
Ecstatic Dance began at Kalani-Honua, just a few miles from Pele, the world's most active volcano, on the cliffside of a wild wave-crashing beach in the centre of the world's largest ocean. The atmosphere in ED's birthplace was rough, hot, humid, and ecstatic, and it has transported this essence around the world to this day.
A new "Ecstatic Dance" style was introduced to the world during the next eight years. Since then, the community has grown and blossomed with the support of hundreds of Space Holders, Facilitators, and DJs.
Process / how it works 
Ecstatic Dance releases endorphins since it is a sort of movement. Experts claim it's typical to get a rush from an ecstatic dance ceremony (akin to a runner's high), mainly because the action is so quick and free-flowing. Another advantage of ecstatic Dance is the sense of community it fosters.
What's happening during a class session
In Ecstatic Dance, without needing to pursue particular footsteps, the dancers surrender to move freely with the rhythms the music leads them, resulting in ecstasy and trance. Religious traditions worldwide have their versions of ecstatic holy dances.
Benefits 
Ecstatic Dance has been described as having a sense of "universal relatedness" with others and the personal feelings of dancers; serving as a contemplation, providing a method of managing anxiety and restoring peace; and portion as a spiritual exercise.
Although there isn't much study on ecstatic Dance in particular, it's evident that exercising your body in a way that feels pleasant is beneficial to your physical health. In some situations, the practice can develop your creativity, and help you to let it go and be beneficial for your mental health
Adda Yoga Bali provides Ecstatic dance Bali events, and welcome to participate; we love seeing you at the studio; here are some of the events we've been a part of, as well as other opportunities for community involvement.