Slow pace Yoga that encourages physical, mental, and emotional relaxation. Calm the nervous system and
release body tension. Long passive posture often supported by blocks and bolsters
Restorative Yoga Bali !
What is Restorative Yoga?
Restorative yoga is a relaxing practice for all that involves holding yoga poses (asanas) for a more long duration while using props such as yoga blocks, blankets, and bolsters.
It's a deep relaxation technique that stresses yoga's contemplative aspect—the connection of body and mind.
When the body relaxes, the mind can also relax consciously as tension is lifted from both the body and the mind.
During a restorative yoga practice, the only effort you have to make is to pay attention to your breath and become more mindful of any sensations or ideas that emerge.
Benefits of Restorative Yoga
The advantages of restorative yoga are similar to those of other types of yoga, such as:
The more relaxed you are, the more likely you will have a good night's sleep.
Various types of yoga, particularly restorative yoga, are effective therapies for musculoskeletal pain management.
Restorative yoga is mild on the joints and can improve the connective tissues surrounding the bones and joints with regular practice.
Deep breathing helps relax the nervous system by calming it down. As a result, it's an excellent method to unwind.
How to get started with your Restorative Yoga practice?
Following is the list of things to keep in mind, before you get into restorative yoga practice:
First and foremost, unwind.
For the 1-hour courses, begin by relaxing for at least 15 minutes. In the case of a shorter lesson, start with a five-minute relaxation.
Set a goal for yourself.
To create the sequence, you intend to employ, define the class's purpose. Reducing anxiety, combating insomnia, and boosting the respiratory system are all examples of restorative body aims.
Pay attention to the transitions.
It's essential to pay deep attention to how you transition from one pose to the next; it should feel natural and smooth.
Allow yourself to relax.
Most people struggle to yield and relax their bodies against the props entirely. As a result, the best method to close a lesson is with a 5- to 10-minute guided relaxation.
What to Expect During a Beginner Restorative Yoga Class in Bali?
When you will be in Bali for Restorative Yoga Class, it will be the most calming yoga session experience of your life.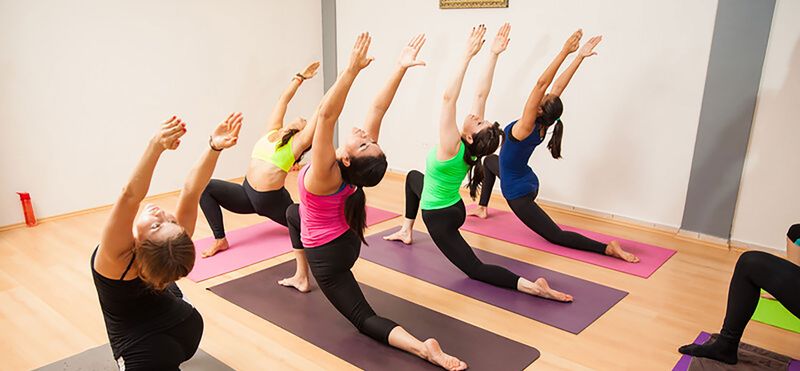 How? – Read below four detailed cues to find out:
Instructors will assist you with hand held support and make it possible for your tensed muscles to loosen up with increased blood flow.
The primary goal of every Restorative Yoga class in Bali is to attain physical, mental, and emotional relaxation through relaxing in positions with the help of props and without strain or pain.
Bali Restorative yoga classes are deep-rooted to traditional yogic practices, follow a slow-paced tempo, and are very calming for the brain.
Bali restorative yoga class instructors will guide you to use blocks, bolsters, blankets, and straps as props to keep you comfortable in your stance. So that, you'll stay in the stance for a long time.
Restorative Yoga classes in Canggu and Seminyak at ADDA Yoga Bali
In our modern lives, the daily hassle can be strenuous for any individual. Yoga has many benefits and can help you to become stronger on a day-to-day basis. But not only!
Are you feeling tired or sore ? ADDA Yoga in Bali Canggu and Seminyak provides amazing restorative Yoga classes . If you want to release your muscular tension and balance your nervous system, come and enjoy with us.
The benefits are not only physical as you would have a clear and still mind and feel deeply relaxed after your busy day in Bali.
Come and join us for our Restorative Yoga class in Bali Canggu and Seminyak !
How Yoga is Practiced in Traditional Way
Yoga incorporates physical postures, breathing methods, and contemplation or relaxation into many styles. Yoga is a centuries-old discipline that is traditionally known in India. It incorporates exercise, concentration, and breathing methods to enhance physical and cognitive well-being. Humans are met as persons in traditional practice.
Each individual is taught at their own pace, depending on their level of preparation. The numerous hatha yoga activities were used to prepare the body for lengthy durations of mindfulness. As commonly practiced in the West, Yoga focuses primarily on physical health. Of course, if you want to use it, it can be a spiritual practice.
Alignment is considered to have a good setup that enables us to get the most out of our practice while also allowing us to achieve that sweet spot of comfort. Another is Drishti or focus, whereas Drishti is the focal point of our attention and sight. The last is breath.
Yoga is an amazing practice and exercise for the relaxation and relief of the mind. It can help you breathe, contemplate, and build up cognitive skills, but a doctor's consultation and advice must be compulsory before starting practicing.
If you are in Bali and looking for a traditional yoga studio in Canggu and Seminyak, come and practice with us!
ADDA Yoga is located in a peaceful studio, and we have classes designed for every individual.
Come and join us in Bali, Canggu, Seminyak for our classes, restorative workshop and retreats!