Everything You Need To Know About Yoga Teacher Training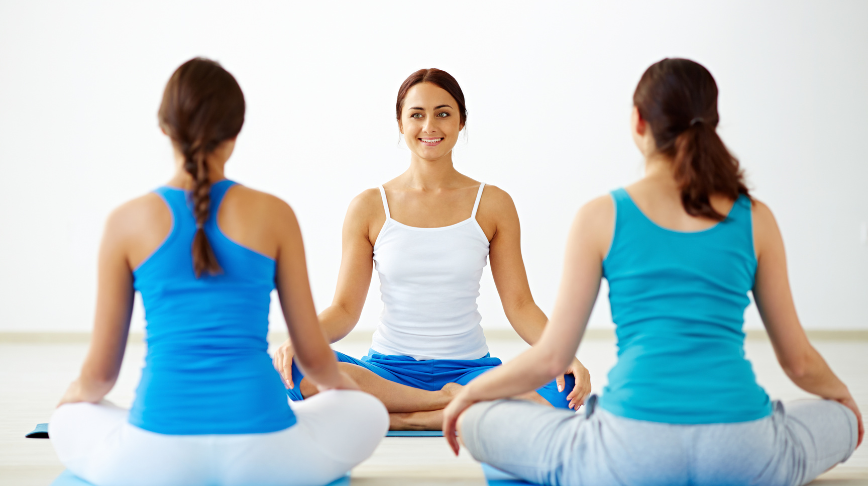 What is good yoga teacher training?
With increasing stress and pressure, individuals look for ways to maintain their physical, spiritual, and mental health, so people opt for Yoga. Yoga is an effective way to reduce stress, weight loss, anxiety, and depression, as well as mental and physical health.
With growing interest in Yoga, the need for yoga trainers has also increased, which is why it is the best time to consider opting for Yoga as a potential career option.
You can work at a studio or diversify your income by developing content, hosting live lessons, or offering courses online as an instructor. This checklist of considerations is created to assist you in narrowing down your search for programs that best suit you and your lifestyle.
To be effective and certified
Yoga instructors, it is mandatory to have certification from Yoga Alliance. Yoga Alliance is the main regulatory body for Yoga certification. Therefore, to be an effective yoga instructor, it is necessary to get a certificate and attend the well-designed courses by the institute.
Without these certifications, one can not be a professional yoga instructor. Without proper certification from Yoga Alliance, the individual will not have benefits like insurance.
The select time slot that suits you best:
It isn't easy to make time for anything like Yoga in such busy and stressful schedules. But with time, people are more conscious about their health and are putting in effort and planning their schedules to attend Yoga classes. If you know that life will distract you from your studies, you should get out of there. If you know you need time to think about things, perhaps spreading your teacher training over a longer time, with pauses between sessions, will benefit you.
Examine how anatomy is taught
This is a significant issue. Make sure your teacher education program includes a solid anatomy part. To effectively do and practice different yoga postures, it is essential to know about them and try and memorize the names of different postures.
Not just this, but also focus on how these yoga postures are beneficial for your physical health as all this will help you better understand the whole concept and process.
Furthermore, this will also help increase awareness about Yoga, its benefits, and its impact on human anatomy.
Examine the course syllabus for a good balance of subjects
To make the yoga session more effective, it is best to incorporate subjects that focus on human anatomy, the benefits of Yoga for the individual, and the basic philosophy behind different postures of Yoga. Furthermore, the yoga instructor must incorporate his unique style of practicing Yoga in the session to make it more effective.
Moreover, before opting for yoga programs, individuals should figure out the curriculum of the yoga classes and choose yoga sessions that best suits their interest. There is no point in joining the session if you are not interested in it, as in such a case, it would not help attain mental peace and physical fitness. Examine the curriculum and inquire about the number of hours dedicated to each topic if not stated.
Check which yoga instructor will be taking the session:
It is best to check beforehand which instructor will be conducting the session as it will help you decide if you should go for that session or not.
As every yoga instructor has a unique way of teaching yoga. No doubt, the experience of the yoga trainer plays a significant role, but that is not the only thing to consider as factors like the teacher's attitude towards the class participants and how the instructor guides and teaches different postures and things about Yoga. Before taking any final decision, try and take demo classes, as it would help make the final decision.
The price of your training
The cost of yoga teacher training is not insignificant. Regardless of how long or short the course is, it will cost you money. The cost of your yoga teacher training can range from $2,000 to $5,000+ depending on various things such as on-site or off-site lodging, food plan, guest teachers, supplies, special workshops, yoga training business, and so on.
Is this a reputable institution?
You'll have to do some digging to find the best program. If you get the opportunity to speak with program grads, inquire about their experiences. You'll find out firsthand whether or not it's a good program.
Is the studio a well-known one?
How many locations are there?
How many trainings have they completed thus far?
Activities held at more significant, national corporate studios with sites across the country offer a different experience than those born at local, independent studios. What appeals to you the most?
Conclusion:
It's also safe to suggest that maintaining a relevant and current technical understanding of anatomy and alignment throughout a yoga teacher's career will be required, as will the ability to safely guide students into and out of postures. It's also crucial to give clear, calm, and confident instructions.
When choosing a teacher training in Yoga, consider different points such as School reputation, professors, teachers, course schedule, price, type of Yoga, and Yoga Alliance-certified institute for the best experience.