Private Yoga Lessons in Bali and how it works?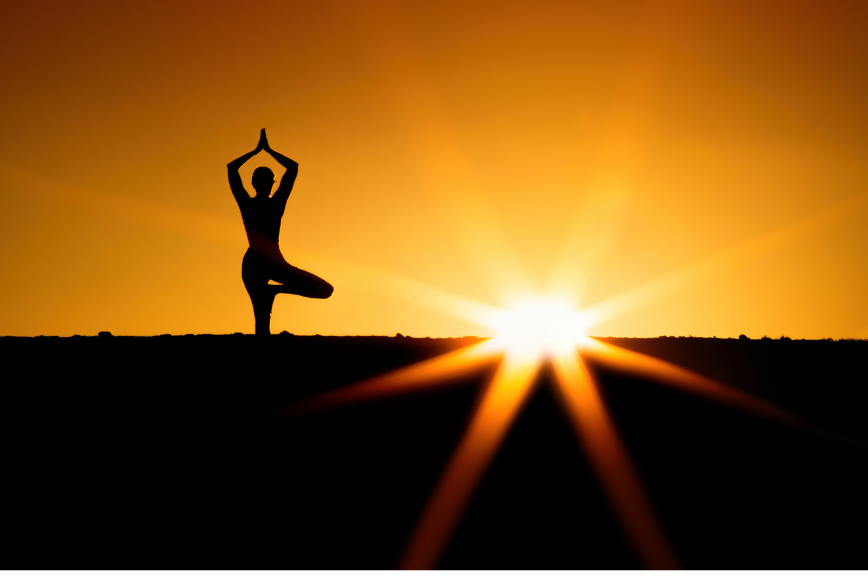 You must be asking…
But why a Private Yoga Class? 
A private yoga session allows your teacher to work intimately with your particular body and level of practice, which is as much fun and energetically potent as group classes. 
Also, if you like to take things slow and make the most out of every practice, private yoga lessons will be a fantastic choice for your future in Yoga with all eyes of your attention on you. 
What to Expect in Private Yoga Lessons in Bali?
Here is the list of the following things that you can expect from a private yoga lesson in Bali: 
Personalized Sessions:
 Private yoga lessons in Bali usually follow a detailed curriculum for every yoga session, but students can customize these classes according to their needs and requirements.  
Beginner Friendly:
 These classes are most suitable for beginners who find it challenging to find body-and-mind balance around their first yoga sessions in a group setting. 
Mentoring and Hand-Held Support:
 Private mentoring and guidance will help the student find more hand-held support from the instructor regarding correct positioning, proper alignment, and one-on-one Q/A sessions to clarify doubts (and all this will be personalized for their situation.)
Personalized Advice:
Yogic personalized mentorship isn't all about giving advice or telling the student what to do; instead, yoga instructors work closely with the student to help him figure out how ancient yogic principles and practices might be applied to your current issues to help you achieve more body balance and mental freedom. 
Guidance with a Word of Caution:
 Students are also advised carefully with pros and cons for their physical situation; for example, if a yoga pose is not safe for them as per their medical history, the instructor will provide the student with related safer yoga pose options. 
Group private Yoga class in Bali
Another option if you spend time with your friends or family in Bali is to hire a teacher for a private group session. Indeed, if you are staying with ten people or more in your villa and want them to try Yoga, you can find a studio nearby or a good teacher to provide a group class to all your friends and family. 
A skilled instructor coming to your villa would be easier logistics, as the whole group won't have to go to the studio together. The only rub is the gears, so make sure that the teachers will bring all the necessary mats, blocks, straps, etc.
One advantage of having a group class at your villa is that it has the teacher for yourself, so he can focus more on adjusting, telling you precisely what to do, and so on. 
You can communicate with him beforehand if you require specific styles or wish to have a more dynamic, slow, or powerful Yoga class.
Benefits of Private Yoga Lessons in Bali 
1. Bali Provides you with a Natural setting for Yoga and Meditative practices. 
There are a number one reasons to come to Bali for your personalized yoga lesson, like:
Get in touch with Nature.

Surround yourself with a Positive Aura due to the touch of spiritual practices in the surrounding. 

Get disconnected from the modern technology-influenced world. 

Lastly, devour authentic local meals; everything is unprocessed and highly beneficial for the body and mind because it's all organic.

Bali is one of the best places in the world to practice Yoga. Hence, there are so many studios and skilled and experienced teachers on this beautiful Island.
2. Unlike Group Classes, Personalised Yoga Sessions are all about You. 
Private yoga classes are an excellent way for yogis to deepen and improve their practice. A one-on-one session lets your teacher personalise the class and approach the specific region you want to concentrate on in a safe atmosphere, letting your teacher know your body. 
3. Unlike in Group Setting, the Chances of Injury are Minimised; hence it's safer. 
Practicing Yoga closely with a teacher in a supervised, safe setting for beginners who are scared by attending a large class, have an injury, or need that time to concentrate on working towards a specific mental, spiritual goal, or physical is a popular option.
4. No Worries, Your Mentor is Always there to Assist and Help You. 
Yoga is a blend of strength and flexibility, and it's vital to remember that everyone's body is unique. For others, what comes naturally to some may take months or years of practice.
5. Have you ever been in a group class and tried a new stance by copying the person next to you, or have you yet to get to the pose you wanted to work on?
Finally, the last benefit of a private yoga session is that your money is spent on precisely what you want in a personal, safe, supportive, and motivating setting. You will not experience the strict workflow pattern of a group class. 
How much are private yoga lessons in Bali?
Yoga private lessons in Bali will depend on the location of your studio/school, the quality or experience of the teachers, and if they charge you the transport or gear. 
Depending on how big and how many students there are in your group, it generally goes from 140 000 IDR to 200 000 IDR for a group of 4 persons and roughly 100 000 IDs for every additional student. 
This includes transport of the gear ( Yoga mat, blocks, straps ) and the teacher traveling fees. This price variate depending on the number of students, kilometers, and amount of gears )
How much to charge for private yoga lessons?
If you are a Yoga teacher and you are wondering how much to charge your customer/students, below are a few tips :
Price for one person:
 Set a price for your first student or one-to-one teaching. It must be pretty high.
Price for additional students: Set up a price ( generally the same as Yoga studios )
Gears: depending on how many gears you have, you should choose if you decide to charge the group a flat rate or only the transportation/taxi fees
KM's: depending on how far the group is from your place. Do you want to charge a flat rate or a km rate?
Our private Yoga classes rates in Bali at ADDA YOGA :
https://addayogabali.com/private-yoga-classes/
Private Yoga Lessons in Bali at ADDA YOGA STUDIO.
ADDA YOGA BALI is a professional yoga studio in Canggu that offers private yoga courses to people of all ages and abilities. 
We at Adda encourage you to try various types, such as Vinyasa flow, Hatha, Yin, Aerial and Restorative forms of Yoga. 
Our yoga instructors have extensive expertise and a thorough understanding of yogic science and practice. All the yoga instructors have obtained yoga certifications from renowned acclaimed yoga boards. Thus, they can empower and mentor you through your practice the right way. 
As yoga professionals, we at ADDA YOGA take pride in providing a personalized and rejuvenating experience to our students in a safe working environment at Canggu, Semiyankin Bali.
So, come and experience the power of therapeutic and personalized yoga lessons at Adda Yoga Studio today!