Slow pace Yoga, passive poses, encourages deep relaxation with longer hold of a few minutes to focus on
the connective tissues and fascia.
Yin Yoga Bali
Yin Yoga classes in Canggu and Seminyak at ADDA Yoga Bali
What is Yin Yoga?
To sum it up very simply : you will hold your Asanas ( postures) for longer period of time , going from 1 to 5 minutes
It is the reverse practice for yang type of yoga. It's a balancing practice or yoga for the joints rather than the muscles.
Yin Yoga is an excellent complement to the dynamic and muscular (yang) kinds of yoga because it is suitable for practically all levels of students.
The goals and objectives of Yin Yoga are the same as any other school of yoga. However, the stimulation provided in the asana component of the practice is directed deeper than the superficial or muscle tissues (which we are calling the yang tissues).
Yin Yoga focuses on the body's connective tissues, such as ligaments, bones, and even joints, which are less trained in a yang yoga (more energetic kind of asana) practice.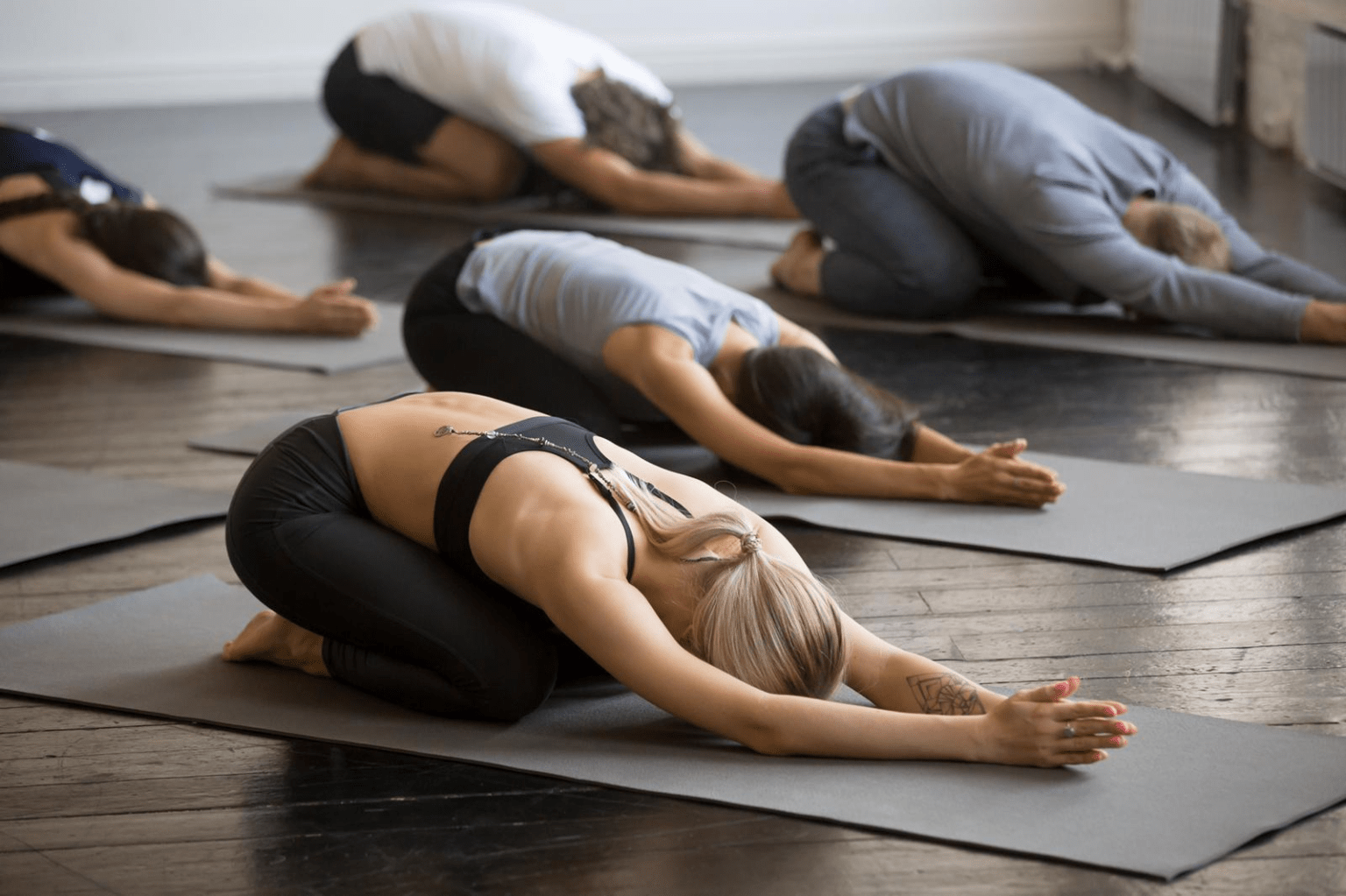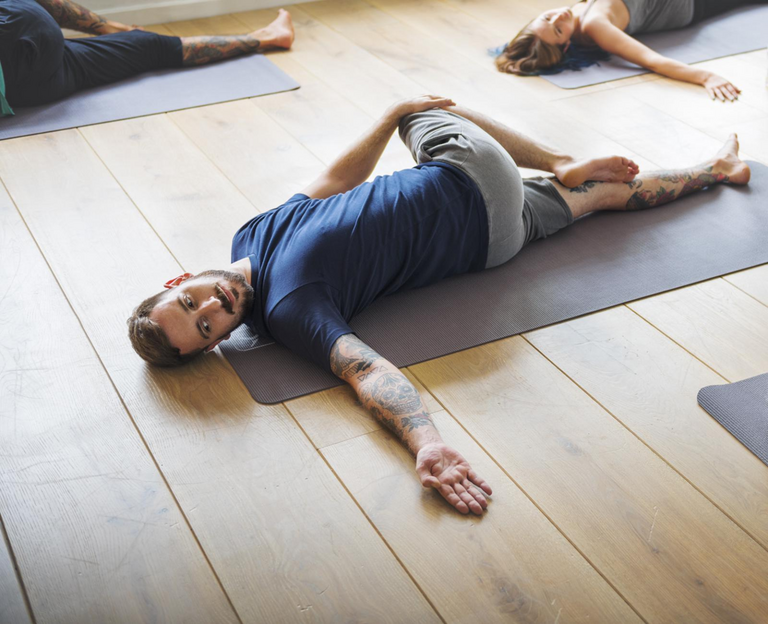 Benefits of Yin Yoga
Yin yoga has a wide range of advantages that can help you ease pain, tension, and anxiety, reduce stress and enhance your overall health.
People who have undergone trauma or burnout benefit from yin yoga classes because it provides a safe environment to reconnect with their bodies' sensations without being overwhelmed by them.
The practice allows us to feel a wide spectrum of emotions that we often push aside or hide from ourselves.
This could be due to a lack of time, support, or simply a desire to avoid dealing with them.
Plus, Yin yoga can also help with:
Balance feelings,
Help to stretch connective tissue,
Improve blood circulation,
Improve mental focus,
Help to build breath awareness and heal injuries.
How to get started with your Yin Yoga practice?
There are a few things to consider before beginning your yin yoga practice.
Ensure you feel secure and comfortable. It's critical to keep the spine aligned at all times and to avoid overextending the joints. Shoulders, knees, and ankles, for example, should always move within their natural range of motion.
Don't overdo it: Finding it difficult to breathe deeply indicates that you've taken a posture too far. To find that perfect spot of modest discomfort, you'll need to pull yourself back or utilize extra props.
Get the correct props: Yin yoga uses several objects to give support, comfort, and modifications. This lets you relax totally and go deeper into the positions.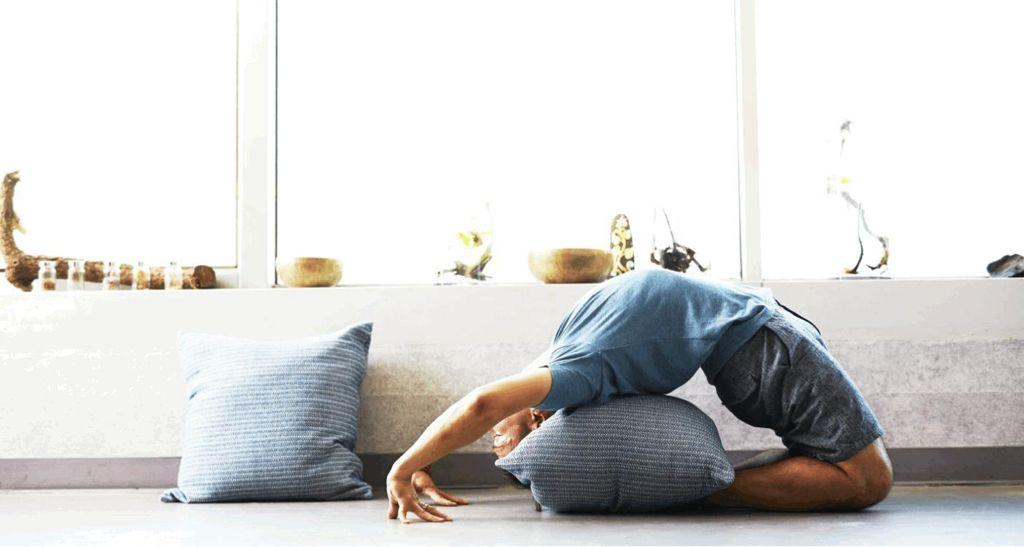 What to Expect During a Beginner Yin Yoga Class in Bali?
You are planning to visit the most traditional locations in Bali to start your Yin Yoga journey. Here are a few wonderful facts that you must know about Yin Yoga Class Bali:
You don't need to be very fit or flexible to participate in Yin Yoga.
Some students might be flexible and grounded, however if you are a newbie you will have no difficulty with a Yin Yoga session in Bali.
After your first Yin Yoga lesson, you might feel a little sore.
You'll be a little sore after your first class because the teachers here in Bali will help you experience the effectiveness of your session.
Also, even if you are a regular in other sports, yoga tends to work muscles that aren't commonly used. So, beware of this!
The teachers here in Bali will be super helpful.
If you are a beginner and getting into the posture for long durations is hard for you, your instructors will come and provide you with hand-held support.
And, because in Bali, the instructors are rigorous about traditional yoga practice…so, you can expect them to point out your alignment mistakes.
Beginner Yin Yoga Class in Bali will help you create a strong foundation.
You are practising yoga in one of the country with the best choice and quality of  Yin yoga classes. So, stay excited to learn the best things. Also, you will be a part of many traditional ceremonies, practices, and theory classes, so be prepared to build a strong foundation.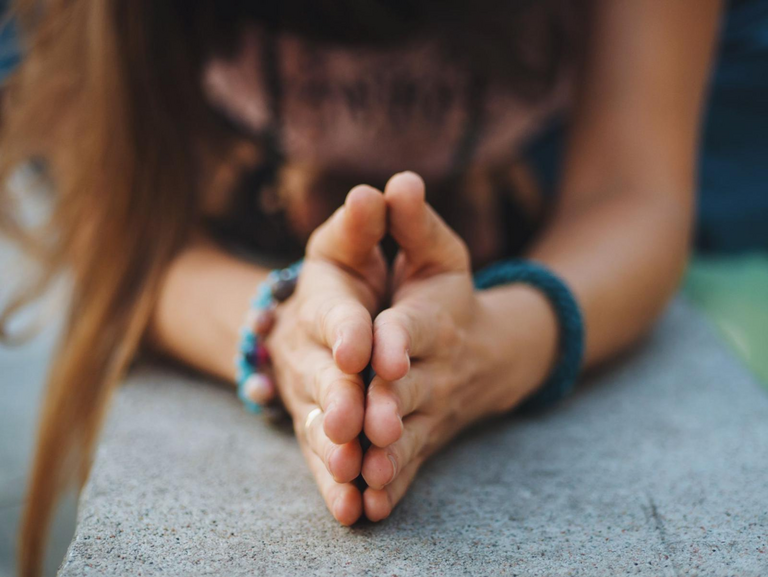 ADDA Yoga Bali offers a wide range of classes, going from Hatha to Vinyasa, Yin to Restorative, and different other lineages. One of our most popular classes is Yin. Indeed, this type of class offers a more therapeutical approach and in some classes are linked to Myofascial release and meridians. This unique experience could deepen your tissues, gently stretch and release your fascia and joint mobility for unique benefits. You will improve your flexibility, relieve all your pain and tension and improve your overall well-being.
Come and join us for our Yin Yoga classes in Bali Canggu and Seminyak!
How Yoga is Practiced in Traditional Way
Yoga incorporates physical postures, breathing methods, and contemplation or relaxation into many styles. Yoga is a centuries-old discipline that is traditionally known in India. It incorporates exercise, concentration, and breathing methods to enhance physical and cognitive well-being.
Each individual is taught at their own pace, depending on their level of preparation. The numerous hatha yoga activities were used to prepare the body for lengthy durations of mindfulness. As commonly
practiced in the West, Yoga focuses primarily on physical health. Of course, if you want to use it, it can be a spiritual practice.
Alignment is considered to have a good setup that enables us to get the most out of our practice while also allowing us to achieve that sweet spot of comfort. Another is Drishti or focus, whereas Drishti is
the focal point of our attention and sight. The last is breath.
Yoga is an amazing practice and exercise for the relaxation and relief of the mind. It can help you breathe, contemplate, and build up cognitive skills
If you are in Bali and looking for a traditional yoga studio in Canggu and Seminyak, come and practice with us!
ADDA Yoga is located in a peaceful studio, and we have classes designed for every individual.